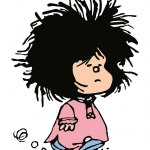 Lots sent:
32
Lots received:
32
Lots in progress:
3
Stars received:
4.84
Country:
Spain
Member since:
08 April 2017
Last activity:
16 March 2018
Hello to all from Spain.

I collect stamps on many topics: horses, antique vehicles, children (toys, games, cartoon), UNESCO (World Heritage).
And full years of these countries: Japan, Soviet Union, Uruguay, Czechoslovakia, Mongolia.

Also collect postcards with the name of the site (city, landscape, map) in the front, if possible franked.