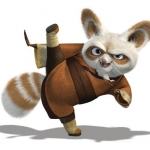 Lots sent:
19
Lots received:
19
Lots in progress:
0
Stars received:
4.84
Country:
United States of America
Languages:
English, Chinese, Japanese, Arabic and Persian
Member since:
29 September 2017
Last activity:
22 June 2018
Warm greetings from the US! My name is Kaidi and I'm currently in grad school. I enjoy collecting postcards and stamps during my free time.

Stamps from all countries are welcomed. I prefer stamps that were released during the past 10 years, and I am particularly interested in stamps of the following themes:
Beverages (tea, coffee, wine), food, love/romance/rose, mosque, jewelry, cartoon characters or cute stamps in general.

Please don't send me any stamps that show insects/butterflies/dragonflies, because I am extremely scared of them. I am also not very interested in commemorative/definitive stamps with people's faces on them. Otherwise all kinds of stamps are greatly appreciated! :) Thank you so much!