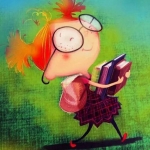 Lots sent:
22
Lots received:
18
Lots in progress:
2
Stars received:
4.95
Country:
United States of America
Languages:
English
Member since:
03 September 2016
Last activity:
22 June 2022
Hello! I have a small collection of stamps as I am just starting. I prefer mine off-paper. My top choices are stamps about

Books/writers/book characters
Ocean/waves/underwater/marine life
Arctic/Antarctic
Zeppelins
Submarines
Astronauts, Moon, Planets, Solar System
Postcrossing
Stamps/mail/letters/post boxes
2020-21 Olympics (Japan)
Cartoon characters (ex: moomins, pooh, snoopy, peanuts gang)
Explorers
Santa
Stamps from Guernsey or Liechtenstein


I also like large, unique, colorful stamps.