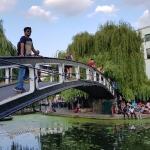 Lots sent:
20
Lots received:
19
Lots in progress:
0
Stars received:
4.15
Country:
India
Languages:
Tamil,English
Member since:
11 November 2017
Last activity:
07 June 2019
Hellofriends,
I am Mohan Bharathi residing at Tiruppur, South India. I am currently pursuing Master's in Manufacturing Engineering at Amrita University, Coimbatore.
I am collecting stamps and coins from my schoolings. I am a Postcrosser and that helps me to collects postcards along with stamps. Some good users send me some stamps & coins along with the cards. That helps my collection.
If you want to direct swap with me mail me at : mohanbharathi.gp@gmail.com
Happy to share stamps with you all...
Keep smiling :-)

Note : Please seal the envelope/cover tightly as postal service in INDIA is not reliable.