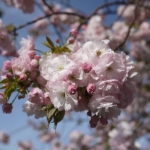 Stars received:
80
Lots sent:
16
Lots received:
17
Lots in progress:
4
Country:
Japan
Member since:
18 September 2017
Last activity:
16 December 2017
Hello!
My name is Tomoko.
I live in Osaka with my hus and 2 sons.

I like mushroom, fruits, vegetables, flowers and birds stamps.
My sons love animals, all transport, shark, clownfish, goldfish, orca and minions.
For my hus, mineral stones stamps please.