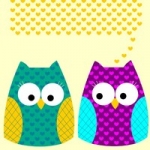 Lots sent:
13
Lots received:
12
Lots in progress:
0
Stars received:
5.00
Country:
Portugal
Languages:
Português, English, Français
Member since:
25 November 2019
Last activity:
17 June 2020
I collect stamps worldwide.

I prever you avoid sending definitives and small stamps, specially if they have heads on them. The rest is fine.

Even you can send some, please avoid german stamps if Germany is not your country. I have lots of german stamp. If Germany is your country, 100% german stamps are ok :)

I love stamps from children, tales, colorful stamps, christmas, drawings, toys, cartoons, etnography, graphics and stylized. If you don't have them, it is OK too :)

If you like to throw in surprises, I collect also empty sugar packets. If you have one at hand, I'll love it. Because of the weight, I usually empty them using a cut with a blade.