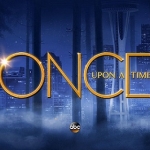 Lots sent:
27
Lots received:
31
Lots in progress:
0
Stars received:
4.93
Country:
France
Languages:
French, english via google translation
Member since:
12 March 2018
Last activity:
22 January 2020
Hello,
My name is Fabien and I'm philatelist for 16 years now !
I collect all worldwide stamps and specially these three topics :
- animals
- Harry Potter
- Pokemon
I would prefer receiving these topics but, howeer if you don't have my topics you can send me recent stamps after 2000.
Thanks in advance.

Bonjour,
Je m'appelle Fabien et je suis philatéliste depuis le collège soit déjà 16 ans !
Je collectionne tous les timbres du monde, voici quelques thèmes de prédilections :
- faunes (toutes représentations)
- Harry Potter
- Pokemon
J'aimerai recevoir en priorité des timbres qui respectent les trois thèmes ci-dessus.
Toutefois, si vous ne trouvez pas de timbres dans mes thèmes, vous pouvez m'envoyer des timbres récents (après 2000).
Merci d'avance.