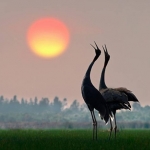 Lots sent:
14
Lots received:
15
Lots in progress:
0
Stars received:
5.00
Country:
Russia
Languages:
Russian, Ukrainian, English
Member since:
08 January 2020
Last activity:
09 October 2020
Hello! My name is Anzhelika. The stamps are a weakness of mine since childhood. I work at a philatelic store. My job and hobby are the same..

My main themes are:

1. National flags of different countries (joint issue - most favorite).
2. Fauna and flora (including national parks).
3. World War II.
4. Stamps of former colonies all over the world.

You will please me if you find any of these.

Please refrain from sending stamps from these countries and Emirates': Equatorial Guinea, Djibouti, Ajman, Fujairah, Manama, RAS al-Khaimah, Sharjah, Umm al-Kivein, Central African Republic...

You can send me old stamps with stamps hinges, it don't scare me. Especially in our age of falsification - it's even calming :)

If you put a new or old postcard for better density - this will be a nice bonus-I collect postcards too (clean or past mail).