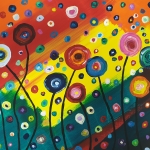 Lots sent:
60
Lots received:
68
Lots in progress:
0
Stars received:
4.90
Country:
Germany
Languages:
German, English
Member since:
18 April 2021
Last activity:
15 May 2022
Hello everybody,
I love stamps because i think they are little works of art.
I am most excited about the following stamps:
(but I will be happy about others too)

- flowers
- cude things
- butterflies
- feathers
- space
- unusual shapes (round, triangular)
- plants, trees, natur
- vintige
- animals
- childlike motives
- Disney
- sweet treats (cupcakes, ice cream, candy, cookies,
cakes, drinks)
- lighthouse
- and your surprises

I have a small collection and I try to fulfill your wishes as well as possible.

I am looking forward to the exchange.
Warm greetings.