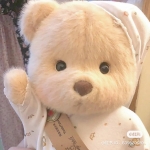 Lots sent:
7
Lots received:
7
Lots in progress:
0
Stars received:
4.71
Country:
Singapore
Languages:
CHINESSE & ENGLISH
Member since:
10 March 2022
Last activity:
20 September 2022
Hi,My name is kiki.
I like stamps. I got collect:
Disney
seaworld
japan anime character
Christmas
stained glass
pig or dog
space & astronomy
movie
something blue or shining
shaped stamps
Really appreciated if you can give all these stamps(worldwide,new or used) but no broken or full of pen cancel mark
If you don't have the theme I like you can send the stamps you like.
Send unique stamp and more stamps to give me a surprise! very appreciate!
Thank you!