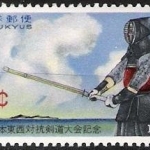 Lots sent:
27
Lots received:
24
Lots in progress:
6
Stars received:
4.89
Country:
Russia
Languages:
Russian, English
Member since:
11 May 2017
Last activity:
12 August 2022
Greetings!

My name is Denis, I'm fan of stamps for long time.

Main interest of used stamps - old stamps before ~1950s from Lithuania, Latvia, Estonia, Poland, Romania, Croatia, Yugoslavia, Bulgaria, Greece, Turkey.
Germany 1935-45

Ajman before 1970

In general worldwide any year topics on

Native folk arts and crafts / Ancient religion / arheology
War memorabilia • military forces
Political propaganda • Patriotism
Police service • Civil Militia • Prisons / camps
Professional safety. Lifesaving
Medics in action • Disabled persons / diseases.

History of uniforms (any services)
National civil airlines
Metro/subway/underground.

Definitives from middle east, Balkan countries, Africa.
Ryukyu Islands

Japan! (especially festivals, olympics, children)

I'm okay with stamps on envelope paper and self-adhesive. Please no any CTO.

Best wishes and happy exchanging!